Recent initiatives like Greenpeace's Detox and the #whomademyclothes campaign by Fashion Revolution have put the focus of clothing manufacturing on transparency, with the responsibility firmly on retailers and brands.
Consumers now expect that brands will know, and take responsibility for, their supply chain impacts. As a result, many brands and retailers are seeking to get a better picture of their supply chains, extending past cut and sew visibility and beyond social compliance.
Why is Better Visibility Needed Throughout Clothing Supply Chains?
Sadly, modern slavery and poor working conditions are still common features of many apparel and textile supply chains. Company initiatives, and even sometimes government-sponsored forced labour, support the harvesting of fibres, such as cotton, by children and those paid way below a living wage, resulting in serious profits for the few in power.
Traceability, knowing exactly where all the stages of the supply chain are, has never been more important. In a world where the consumer is using their purchasing power to further certain causes, the pressure is on for companies to be ahead of the game.
Not only do they need greater understanding of their supply chains, but the ability to react to the demands and assumptions of the customers – is this sustainably grown cotton? Can I have this in bamboo, please? Are you paying your factory workers fairly?
Collecting Quality Sustainability Data
The quality and quantity of sustainability data that brands collect from their suppliers has increased substantially over recent years. Collective initiatives, like the SAC Higg Index and SCAP 2020 reporting, have contributed to this trend. But how can brands best manage and aggregate this data? And, more importantly, how can they use it to influence sustainability performance?
Using Supply Chain Data Effectively
Many brands find collecting and collating the substantial quantities of data from their supply chain to be a time-consuming, sometimes overwhelming, task. Even those who have managed to create systems for gathering the requisite datasets may struggle to make the most of it efficiently; in the modern world, being able to use big data to quickly and effectively get a picture of operations is key to commercial and sustainability success.
The potential of supply chain data, if harnessed correctly, is huge:
Brands can calculate their carbon footprint of their supply chain using real, primary data;
Sourcing teams can evaluate water risk across different geographies of supply;
Efficiencies can be targeted at individual factories based on scale of improvement opportunities;
Decisions about strategic sustainability priorities can be made clear and communicated easily.
Using supply chain data in an effective manner can drive action, mitigate risk and reduce cost, but doing so requires the right tools.
In a world where the consumer is using their purchasing power to further certain causes, the pressure is on for companies to be ahead of the game.
Visualising Your Big Data
We've been working with several clients to combine efficient collection and aggregation tools with modern data visualisation techniques to efficiently drive action. In addition to speeding up the data collection process, this enables brands to use the data to, quite literally, get a picture of their impacts and opportunities. This helps them tell their sustainability story to internal and external stakeholders.
To illustrate with an example:
Imagine a CSR manager in a global apparel brand who wants to develop a supply chain water stewardship plan. They will need to gain a picture of their supply chain water impacts and persuade senior management: a) why they need a strategy and b) what that strategy will be. This may be done in the following way. 
1. If the brand is an SAC member, they may have available their Higg Index responses on water intensity and factory locations.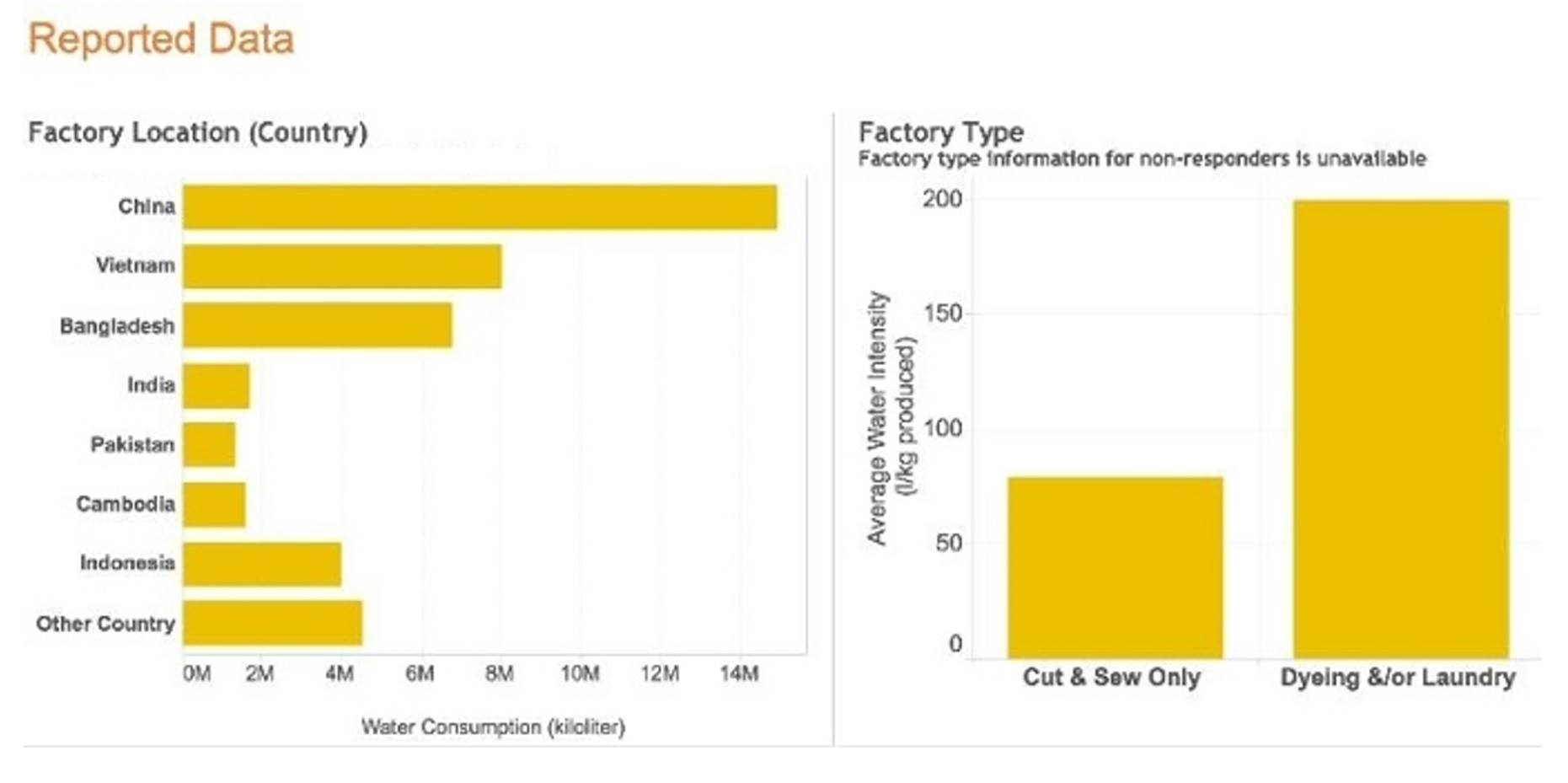 2. This can be overlaid with Aqueduct's river basin risk ratings to see which factories are in areas that have a high water risk.

3. Using Tableau software it is then possible to assess the potential interventions for these "hotspot" areas, both by the magnitude of the intervention impact and the payback period.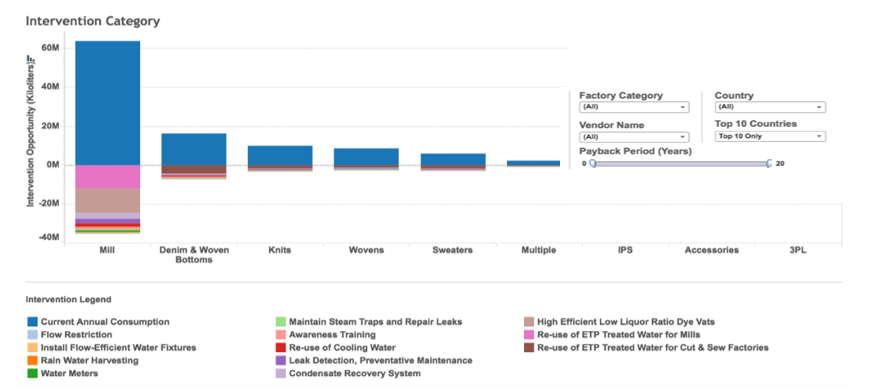 4. To implement these initiatives requires engagement with the supply chain. Higg data can show the level of engagement and initiatives already undertaken across the supply chain, helping shape your strategy across key hotspots and suppliers.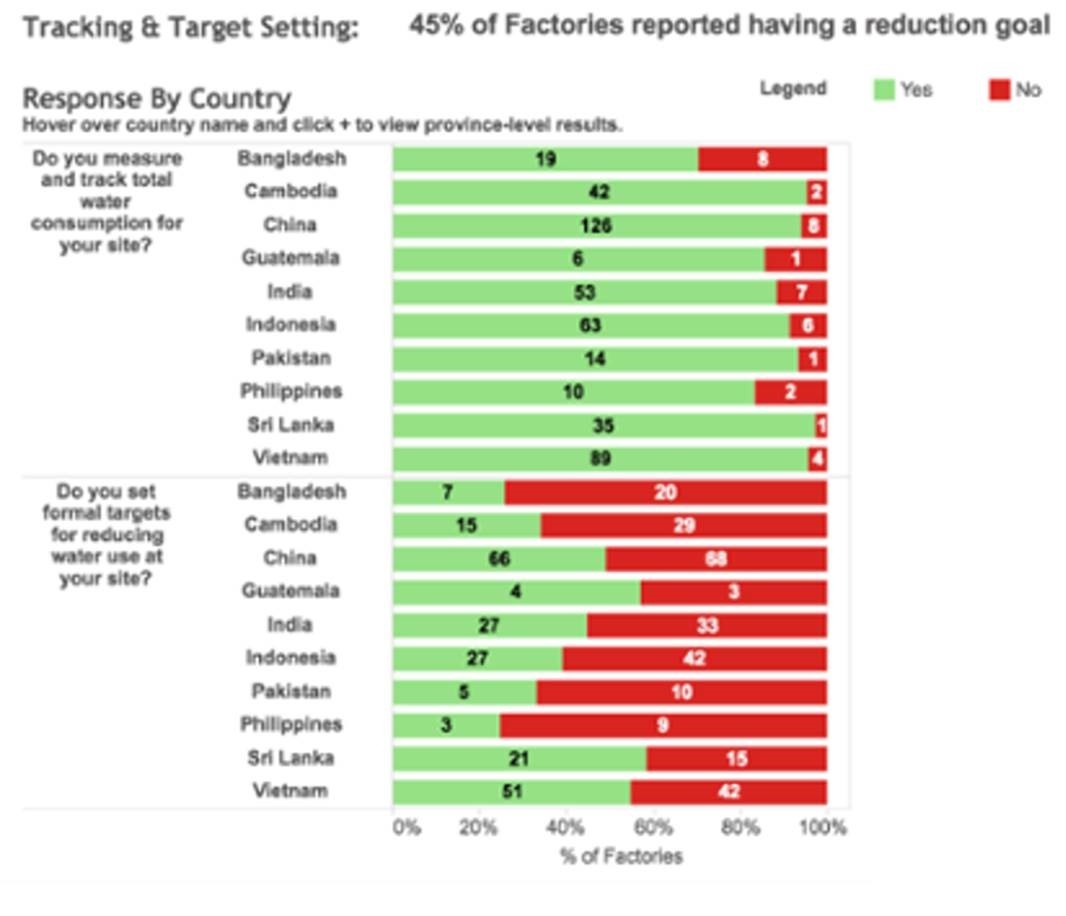 5. Once initiatives have been implemented it's important to bring it back to your water stewardship strategy plan to reassess the effectiveness against your initial criteria. This is a key step to make continuous improvements in your business operations and supply chain management.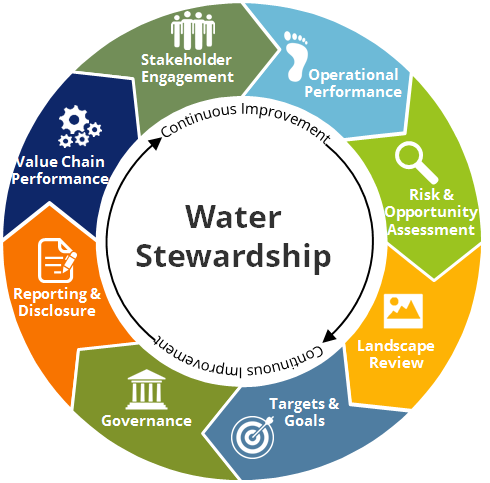 This is of course just an oversimplified example, but the power and skill of visualising big data to provide multiple facets, improve decision making and greatly increase transparency should not be underestimated.
*All data used in these examples are illustrative only.
Contact us
We'd love to hear from you
Anthesis has offices in the U.S., Canada, UK, France, the Netherlands, Belgium, South Africa, Ireland, Italy, Germany, Sweden, Spain, Portugal, Andorra, Finland, Colombia, Brazil, China, the Philippines and the Middle East.