In this three-part series, we highlight Anthesis' acquisitions of 2019 through the lens of the relevant skills, tools, and projects of each company for our textile and apparel clients. This second blog introduces recently acquired impact-led innovation consultancy, GoodBrand.
What can apparel learn from coffee?
'Smallholder coffee farmers are exposed to unacceptable levels of uncertainty and risk to their livelihoods, stemming chiefly from climate change and economic volatility.' This is the analysis not of an NGO, but of Jean-Marc Duvoisin, the CEO of Nespresso, who has led his organisation's drive to 'de-commoditise' coffee.
As a commodity, cotton shares many of the same challenges as coffee.
Cotton is one of the fibers that underpins the success of the apparel industry, accounting for 43 percent of the European market. It is predominantly grown by smallholders – up to 99 percent of cotton comes from smallholder farmers. It is also mostly grown in developing countries and is a major source of employment, with as many as 250 million people depending on its cultivation or processing for their livelihood.
Coupled with the threat of increasing temperatures, drought and unpredictable rainfall from climate change, the apparel sector faces a real business continuity challenge presented by these environmental and social realities.
With similar challenges, solutions from the coffee sector could be adapted and applied to cotton.
'Smallholder coffee farmers are exposed to unacceptable levels of uncertainty and risk to their livelihoods, stemming chiefly from climate change and economic volatility.'
Jean-Marc Duvoisin, CEO of Nespresso
Nespresso case study
GoodBrand started to work with Nespresso in 2002, supporting the company in the creation of its unique sourcing program, Nespresso AAA Sustainable Quality™, co-created with the sustainable agriculture and certification NGO, Rainforest Alliance.
Through agronomists working on the ground in 12 markets, AAA upskills farming practices and sets 39 socio-environmental, quality and productivity standards, incorporating requirements regarding fair treatment such as harassment, child labor, minimum wage and freedom of association, that are audited every six months. In return, as a preferred supplier, farmers receive a premium for their coffee and greater income security.
Today, 80 percent of the world's coffee still comes from smallholders, where farmer succession is far from guaranteed and the crop depends on a certain climate for optimal yields. The risk to Nespresso's supply chain meant a clear business case was quickly established. Working to foster a more sustainable livelihood for smallholder farmers made business sense.
The creation of this shared value is reflected by the 70,000 farmers now on the program. Nespresso expects to source 100% of its coffee from AAA farmers by 2020.
Following the launch of AAA, GoodBrand supported Nespresso in identifying further opportunities for innovation. They looked at how to translate Nespresso's sourcing program into engaging consumer propositions and communications, most notably the 'revivals' range. Nespresso used the range to work with partners on reintroducing coffee farming to places where it had collapsed owing to conflict or low levels of economic development, like 'Aurora de la Paz' coffee from Colombia and 'Suluja' coffee from South Sudan.
They also developed the first pension scheme for Colombian coffee farmers with the Colombian Ministry of Labour, the Aguadas Coffee Growers Cooperative and Fairtrade International.
Applicability to the apparel
In a world where perceptions of the apparel sector are set by 'fast fashion', consumers' concern around the environmental and social costs of their clothing is growing. It is important for brands to demonstrate how they are sourcing their raw materials sustainably and transparently. Further, it is in their business interests to ensure that the livelihoods of smallholder cotton farmers are improved, to help them be more productive and to ensure they adopt more stretching socio-environmental standards.
Nespresso believes that that every cup of coffee can have a positive impact. We enjoy working with clients in the apparel and footwear sectors that also want to make this true.
The Anthesis apparel team is working closely with GoodBrand, drawing on their experience with Nespresso and others, and are ready to offer clients support in developing strategies and launching responsible sourcing programs that are integrated into their organisation's wider business strategy.
About GoodBrand
Founded in 1998 by Dean Sanders, GoodBrand is made up of experts in innovation, corporate strategy, brand marketing, sustainability and impact investing. The business was built on the conviction that it is possible to marry business success with sustainability, and that this can be a source of strategic advantage for companies.
By acquiring GoodBrand, Anthesis has strengthened its strategy offer, building on our expertise and experience and further enabling us to answer the complex questions our clients face, with the ambition to make an impact at scale.
About the Authors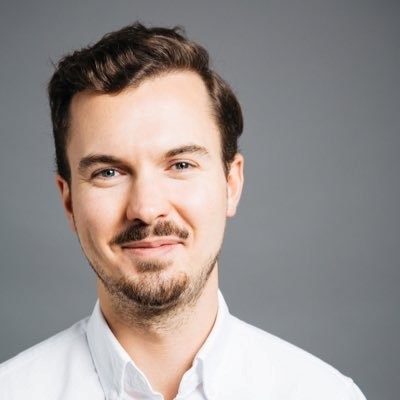 Charlie Oliver is a Consultant at GoodBrand, part of Anthesis Group. He works across innovation and strategy, while also helping to spread the message that enterprise and capital can be part of the answer to a more sustainable future.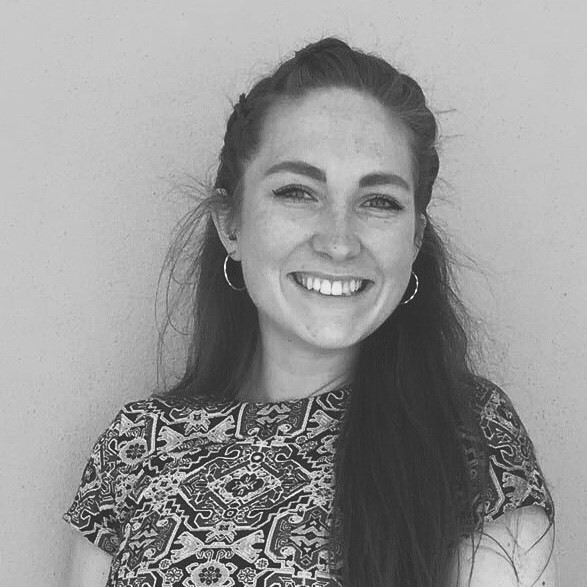 Claire Richards is a Strategy & Communications Consultant at Anthesis, specializing in sustainable supply chains and stakeholder engagement. She has worked closely with clients operating in retail, grocery and apparel sectors, including one of the UK's leading supermarkets and a global tech company.
Contact us
We'd love to hear from you
Anthesis has offices in the U.S., Canada, UK, France, the Netherlands, Belgium, South Africa, Ireland, Italy, Germany, Sweden, Spain, Portugal, Andorra, Finland, Colombia, Brazil, China, Australia, Switzerland, Singapore, the Philippines and the Middle East.