The WRAP gate fees report, which analyses the gate fees charged for a range of waste treatment, recovery and disposal options as reported by local authorities, has been compiled by Anthesis.
In addition, some commercial gate fees are also reported, which have been provided by organic waste treatment facilities for both local authority and commercial and industrial waste sources.
The aim of this report is to increase price transparency and, by improving the information available, improve efficiency in the waste management market. A lack of market information may diminish a local authority's ability to make informed decisions on waste management options. Therefore, the publication of indicative gate fee information should assist authorities in making better informed decisions regarding waste management options.
New to this year's publication is an interactive dashboard to help display the results by both UK region and facility type (Energy from Waste, Landfill, Materials Recovery Facility, In-Vessel Composting and Anaerobic Digestion).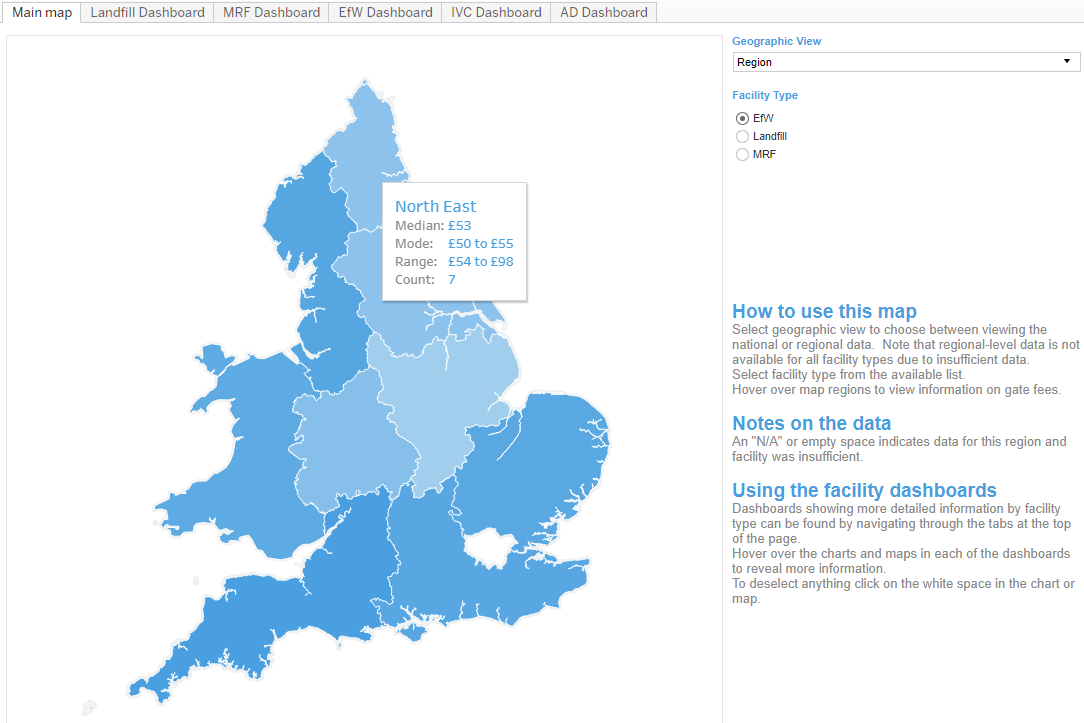 Find more interactive dashboards here. 
The full report with key findings can be accessed from the WRAP website: Gate Fees Report 2018