Policy makers have only recently begun to address the need for an interface between chemicals and waste regulation, say Peter Scholes and Pearl Nemeth.
Chemicals and waste
The application of the principles of the circular economy in the manufacturing of products, and their subsequent reuse and recycling, has achieved considerable traction with governments, NGOs and private companies in recent years.
Furthermore, it is generally recognised that the linear economy of take-make-use-waste is unsustainable. Products including packaging, electronics, cars and batteries have come under the regulatory spotlight, as well as new areas such as single use plastics.
One area that will be crucial to delivering a more circular economy is the legacy of potentially hazardous chemicals in secondary materials. However, establishing an interface between chemicals and waste regulation is something policy makers have only just begun to consider.
Expanded chemicals strategy
There is some progress though. Last year the UK government's 25-year plan to improve the environment introduced the idea of a chemicals strategy for the country. The proposed strategy aims to address how chemicals are safely used and managed, as well as how to prevent harmful chemicals entering the environment in a post-Brexit UK no longer tied to the EU's REACH regulations.
The subsequent Waste and Resources Strategy for England, published in December 2018, expanded the chemicals strategy to include resource efficiency and the risks associated with legacy chemicals contained in products destined for recycling. There is a particular issue around long-life products that met regulatory requirements at the time of manufacture but that contain chemicals subsequently banned.
Although the strategy explains that measures such as extended producer responsibility and Ecodesign can help to address such challenges, the government intends for the proposed chemicals strategy to go further. It aims to reduce barriers to reuse and recycling by strengthening the link between chemicals and waste policy, for example through the identification and tracking of chemicals across supply chains.
Chemicals identified as potentially harmful, known as chemicals of concern, could be a barrier to recycling.
Anthesis reports and recommendations
These are issues that Anthesis experts have come across in our work. Jessica Onyshko and Dr Rob Hewlett of Anthesis wrote the review, Toxics in Carpets in the European Union, for the Changing Markets Foundation. This focused on the potentially toxic substances found in carpets and how these could be replaced or eliminated to facilitate safe recycling and the circular economy.
The report identified 59 toxic substances used in carpets sold on the EU market, including phthalates, perfluorinated compounds, flame retardants and toxic heavy metals. These pose potential health issues to both consumers and recyclers.
Among their recommendations, the authors proposed:
Ensuring the same level of environmental and health protection for virgin and recycled materials.
Strengthening REACH regulations and speeding up its processes to identify and restrict or remove chemicals of concern in carpets to support a non-toxic circular economy.
Extending producer responsibility.
Introducing carpet-specific legislation for carpets in primary and secondary use.
The future for chemicals and recycling
Regulators have long focused on increasing the quantity of recycling, sometimes at the expense of quality.
Without ensuring secondary materials of the same quality as virgin materials, or considering how the chemicals present in end-of-life products can limit the future use of these secondary materials, supply will not meet its full potential and we will not achieve a stable and sustainable circular economy.
How Anthesis can help
Anthesis helps clients to identify substances of concern and develop substitution strategies.
Among our staff are world-leading experts in sustainable chemistry, responsible sourcing and waste and resources, combined with cutting edge capabilities in the new and growing field of the circular economy.
About the authors
Peter Scholes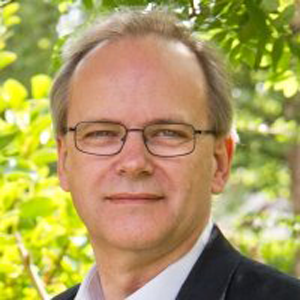 Peter has almost 20 years' experience in waste management and resources at senior and board level. He has supported a wide range of local authorities, government bodies and private sector companies in areas including market survey delivery, market reviews and due diligence.
Contact: peter.scholes@anthesisgroup.com
Pearl Nemeth
Pe

arl has over ten years of regulatory experience with expertise in EU regulation and the toxicity of chemicals and polymers. Her recent work has focused on potentially toxic additives in plastics and how these impact their hazard profile and recyclability.
Contact: pearl.nemeth@anthesisgroup.com
---
References
[1] The Waste and Resources Strategy reports a call for evidence some time in 2019 to inform the Chemicals Strategy, particularly in areas such as design for recycling and rules for chemical use in primary and secondary products
[2] The other three are: Waste may contain substances that are no longer allowed in new products; EU's rules on end-of-waste are not fully harmonized, making it uncertain how waste becomes a new material and product; Rules to decide which wastes and chemicals are hazardous are not well aligned and this affects the uptake of secondary raw materials
---
Download our chemical management and compliance guide to see how we can support you to make positive change to your organisation. 
Contact us
We'd love to hear from you
Anthesis has offices in the U.S., Canada, UK, France, the Netherlands, Belgium, South Africa, Ireland, Italy, Germany, Sweden, Spain, Portugal, Andorra, Finland, Colombia, Brazil, China, Australia, Switzerland, Singapore, the Philippines and the Middle East.