We summarize the highly anticipated results from Anthesis Group's Annual Emerging Trends Survey
What is the Anthesis Annual Emerging Trends Survey?
Anthesis conducted this survey to proactively track business perspectives on sustainability trends and topics. We asked survey respondents for their perceptions about key sustainability trends and topics that are emerging or changing, and impacting organizations globally. Understanding and prioritizing the topics that matter most to the market will enable us to more fully understand business priorities and challenges, and provide these insights back to our clients.
This is the first Emerging Trends survey Anthesis have conducted, with yearly surveys planned hereafter.
Who took part in the survey?
Our survey had 240 respondents from 15 different industries, with many holding Director or Managerial roles. Our audience is global, too, with respondents predominantly from Americas and the United Kingdom.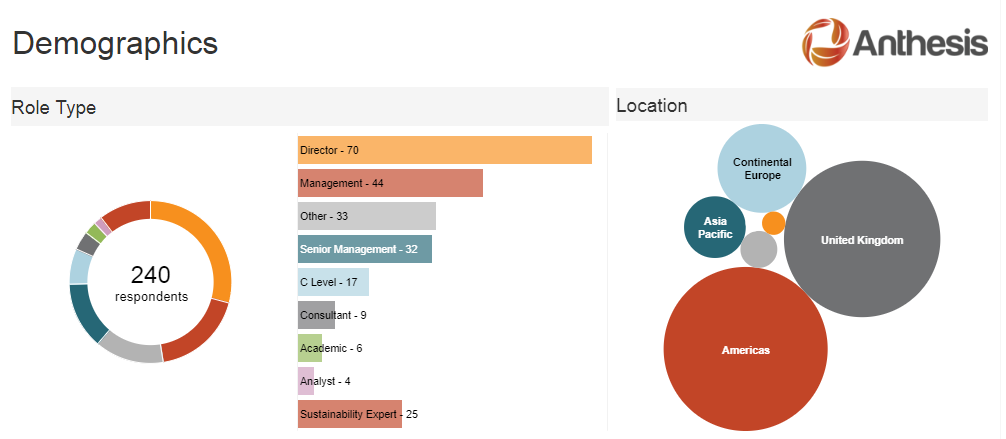 How can I view the results?
Our survey is currently hosted on Data Visualization platform, Tableau. Our Tableau dashboard makes it easy to view and understand which trends are at the top of global companies' agendas, and what issues companies are actively working on or plan to address in the future. You can also filter the results by region, sector, and role of survey respondents.
What did the report reveal?
Climate change and the energy transition is high on the agenda
The report revealed "Climate change, air quality and the energy transition" as one of the most significant trends to over 50% of our respondents.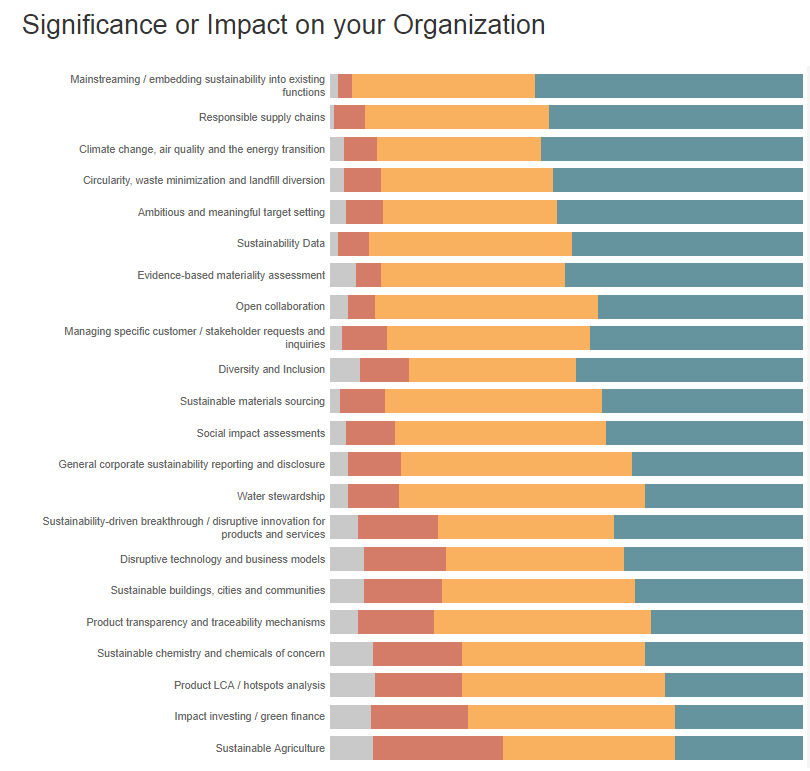 Key: Green = Critical or very important, Orange = Somewhat important, Red = Not important, Grey = Don't know.
Organizations are actively working on customer and stakeholder sustainability requests
While the report revealed the energy transition as a top priority, the majority of our respondents are actively working on "Managing specific customer / stakeholder requests and enquiries":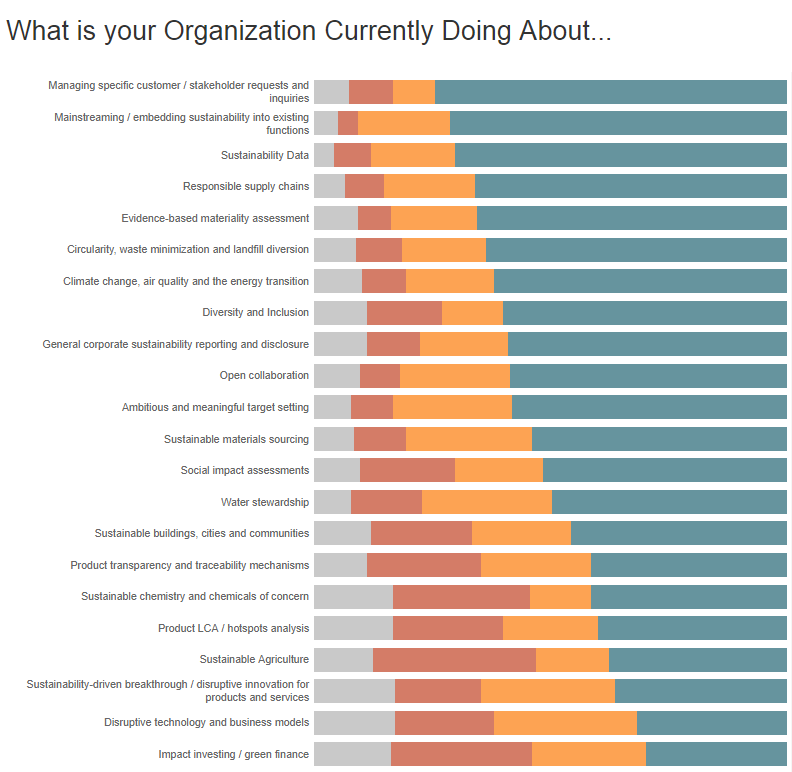 Mainstreaming Sustainability takes top place in terms of Significance vs Action
Participants rated "Mainstreaming Sustainability", swiftly followed by "Responsible Supply Chains", as the most Significant vs Action taken by their organization: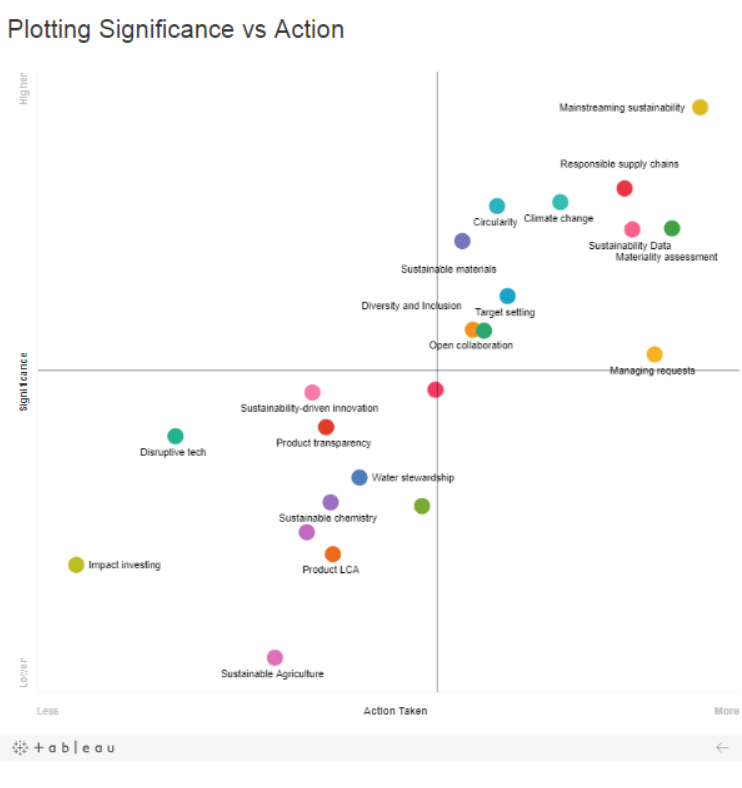 To view more results from the Anthesis Annual Emerging Trends Survey, click here.
Anthesis Group is uniquely positioned to support organizations mitigate and harness sustainability trends pertinent to their company. For further information on how we can support you, get in touch below.
Contact us
We'd love to hear from you
Anthesis has offices in the U.S., Canada, UK, France, the Netherlands, Belgium, South Africa, Ireland, Italy, Germany, Sweden, Spain, Portugal, Andorra, Finland, Colombia, Brazil, China, Australia, Switzerland, Singapore, the Philippines and the Middle East.