Recycling is a critical step on the path to a circular economy, but is it also a route to the 'toxic recirculation' of harmful chemicals? Jennifer Haggerty provides an update on the emerging role of ECHA's Waste Framework Directive database in achieving a circular economy.
Chemicals – including chemicals of concern – can be released during recycling or reprocessed into new products that were never intended to contain them, creating potential hazards for workers, consumers and the environment.
Update on candidate list substances
A lot has happened since the European Chemicals Agency (ECHA) held its workshop on the Waste Framework Directive database last year. The database looks set to be critical in ensuring material transparency, a key requirement for a circular economy.
However, due to cost constraints ECHA is now developing a scaled-down prototype, in order to test IT requirements and stakeholder interactions. The EU Commission has rejected a request from industry to contribute to the development of the database.
Also rejected was a request, made in an open letter from 17 industrial associations, urging the Commission to halt the consideration of results of its feasibility study, On the Use of Comprehensive Tools to Manage Information Flows from Product Supply Chains to Waste Operators.
Most recently, we heard that ECHA is working closely with the developers of the AskREACH app and database, which also aims to collect and share information about substances of high concern. However, different timelines and mandates mean that merging the two projects is not possible.
About the ECHA database
Under amended Article 9 of the EU Waste Directive, ECHA is required to establish the database where companies that produce, import, or sell articles that contain candidate list substances – substances of very high concern (SVHC) – can fulfill their obligation to submit relevant information on those articles.
The intended audiences for the database are waste treatment operators and consumers, and the intention is that operators could use the database to better treat waste and recycle materials.
The database will contribute to the EU's circular economy policy with the aim of encouraging non-toxic material cycles by increasing visibility into the supply chain.
The requirements for companies to submit data supplement the current notification and supply chain communication requirements that already exist for SVHCs in articles. The additional information requirements proposed by ECHA's technical supporting document, particularly the unique identifier for each article, raised concern among the stakeholders during the public consultation.
Currently, under REACH Article 7(2), a company must notify ECHA if they produce or import an article that contains an SVHC at greater than 0.1 percent (w/w) within the article, and the total SVHC produced or imported is greater than tonne per year. Under REACH Article 33, a company must communicate through their supply chain if they provide an article containing an SVHC at greater than 0.1 percent. If a consumer requests information about SVHCs at greater than 0.1 percent in their articles, companies have 45 days to reply.
The database looks set to be critical in ensuring material transparency, a key requirement for a circular economy.
Objectives for the ECHA database
ECHA held its workshop last October to engage authorities and stakeholders from member states in discussions on practical pieces of the new requirements.
To help frame discussions, ECHA outlined three main objectives for the future database:
Decrease generation of hazardous waste by supporting the substitution of SVHCs in articles.
Monitor the use of SVHCs.
Provide information to improve waste treatment operations.
In addition to discussing the draft scenario created by ECHA for the database, the workshop also organised break-out sessions to discuss key questions facing ECHA and industry. These included, but were not limited to: how to avoid overlaps in notification, what information is needed, and how can data be submitted?
The database discussions and practical implementation are an ongoing story. As it develops, additional information will be provided.
Initial reactions
The European Recycling Industries' Confederation (EuRIC) published a position paper on the database in September 2018. While the confederation welcomed a centralised location for information gathering that will help improve traceability of substances in material streams, it also had some reservations.
Some of these concerns were that:
The requirement for the database overlaps with waste requirements under other directives (such as end-of-life vehicles and waste electrical and electronic equipment).
That the database will not be retroactive, so as new substances are classified as SVHCs the database will not provide updated information.
That for the database to be useful for waste operators, the level of detail needed would be much higher than that required by consumers.
Key information
Who?
Companies that produce, import or sell articles that contain candidate list substances.
What type of data might ECHA require to be submitted?
ECHA may require administrative company data, data about the article or complex object, data about the Candidate List substance, and safe use information.
When?
05 January 2020: ECHA to establish the database.
End of 2020: companies to submit data.
How Anthesis Can Help
If your company is likely to be impacted by this requirement, contact Jennifer Haggerty for more information and keep checking back for news about further developments. In the meantime, read more about the database here.
About the author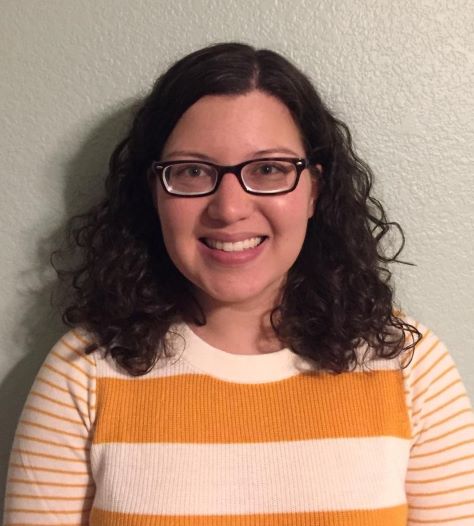 Jennifer Haggerty supports clients in finding effective solutions for their global regulatory and sustainable chemistry needs. She offers an exceptionally broad understanding of the global regulatory landscape and assists clients in conforming to a variety of chemical regulations including US HCS, TSCA, REACH, Prop 65, and consumer product labeling.
---
References
European Chemicals Agency. Workshop on Waste Framework Directive database.  
European Recycling Industries' Confederation. Position of the European Recycling Industries' Confederation, ECHA Database on Candidate List substances.
ECHA's Technical Supporting Document to the draft scenario for the database on articles containing Candidate List substances.
---
Download our free chemical management and compliance guide to see how we can support you to make positive change to your organisation. 
Contact us
We'd love to hear from you
Anthesis has offices in the U.S., Canada, UK, France, the Netherlands, Belgium, South Africa, Ireland, Italy, Germany, Sweden, Spain, Portugal, Andorra, Finland, Colombia, Brazil, China, Australia, Switzerland, Singapore, the Philippines and the Middle East.